Hardware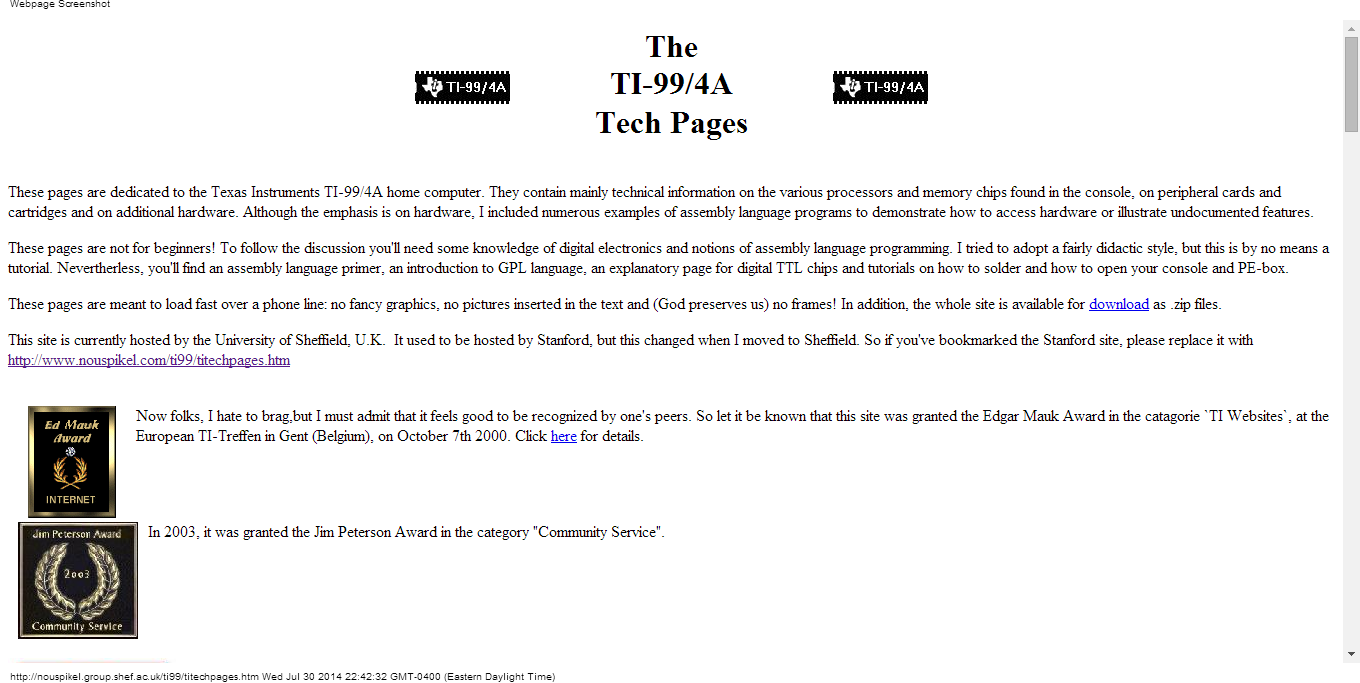 TI Tech Pages
Thierry Nouspikel's site with an extensive collection of technical information about the TI-99.
www.nouspikel.com
|
Details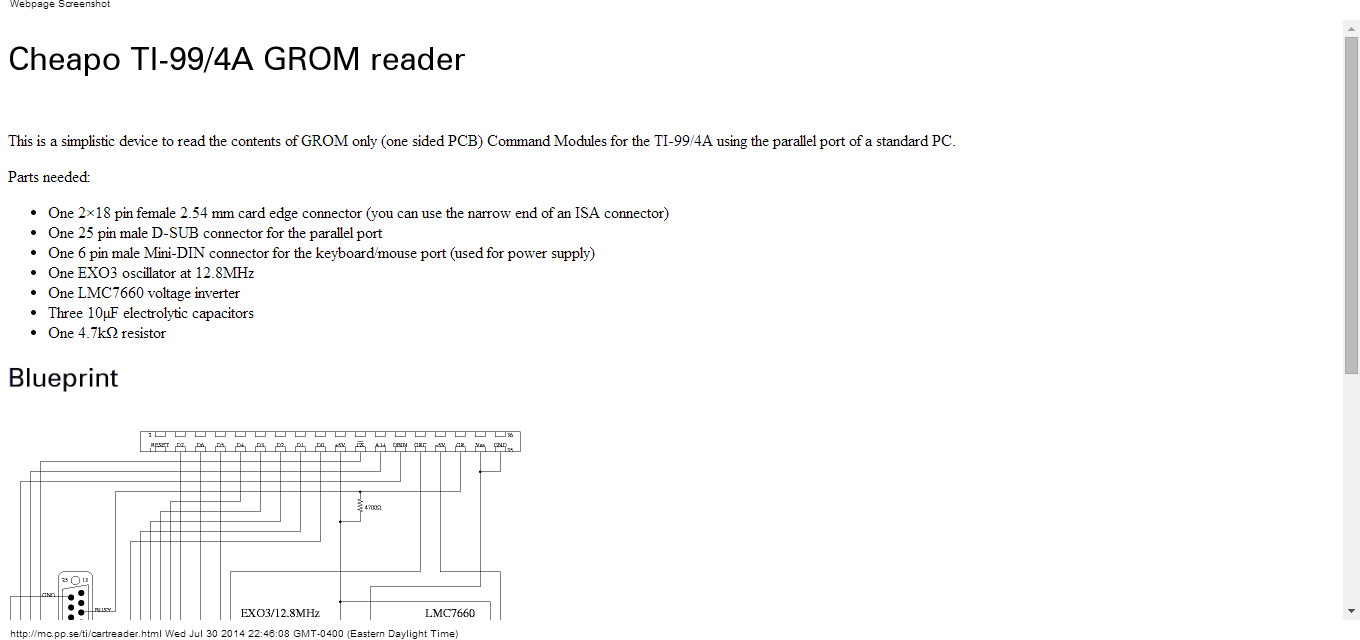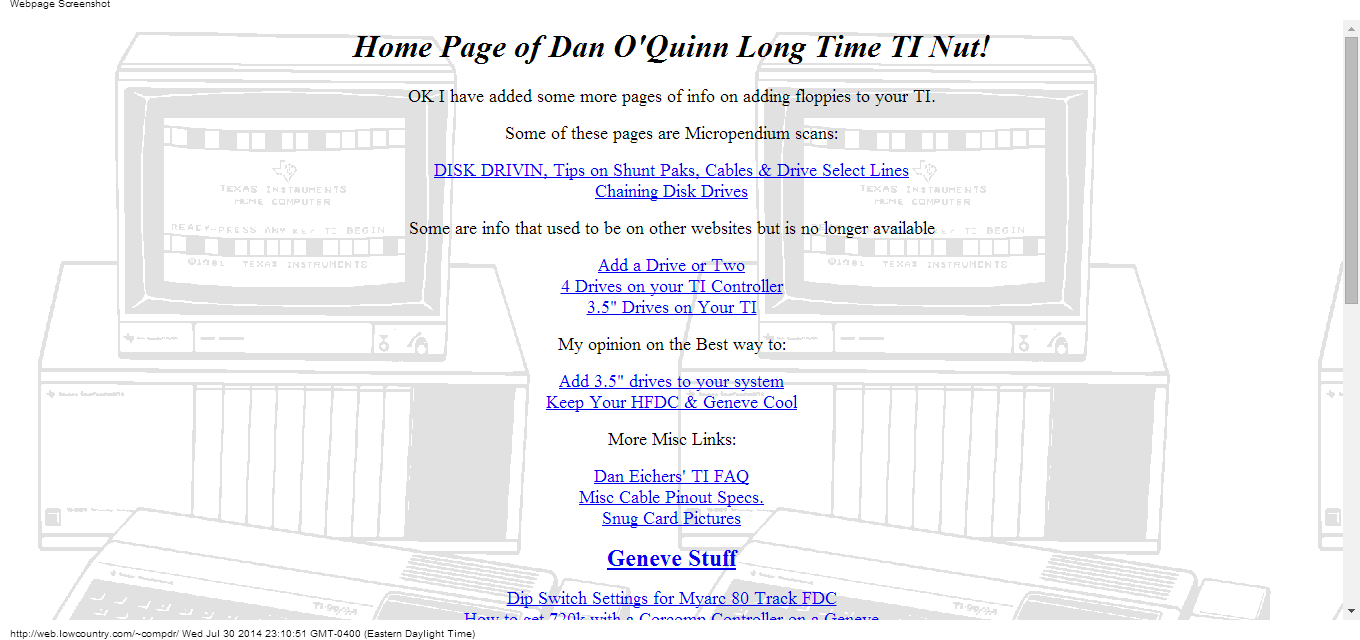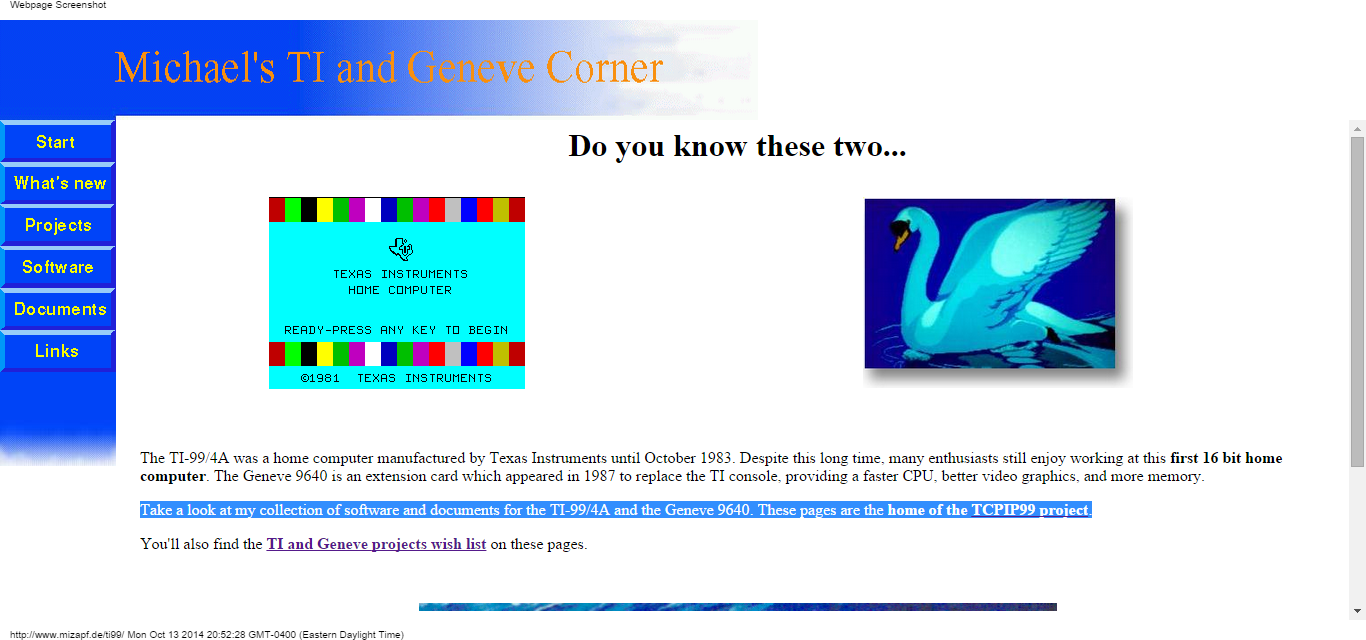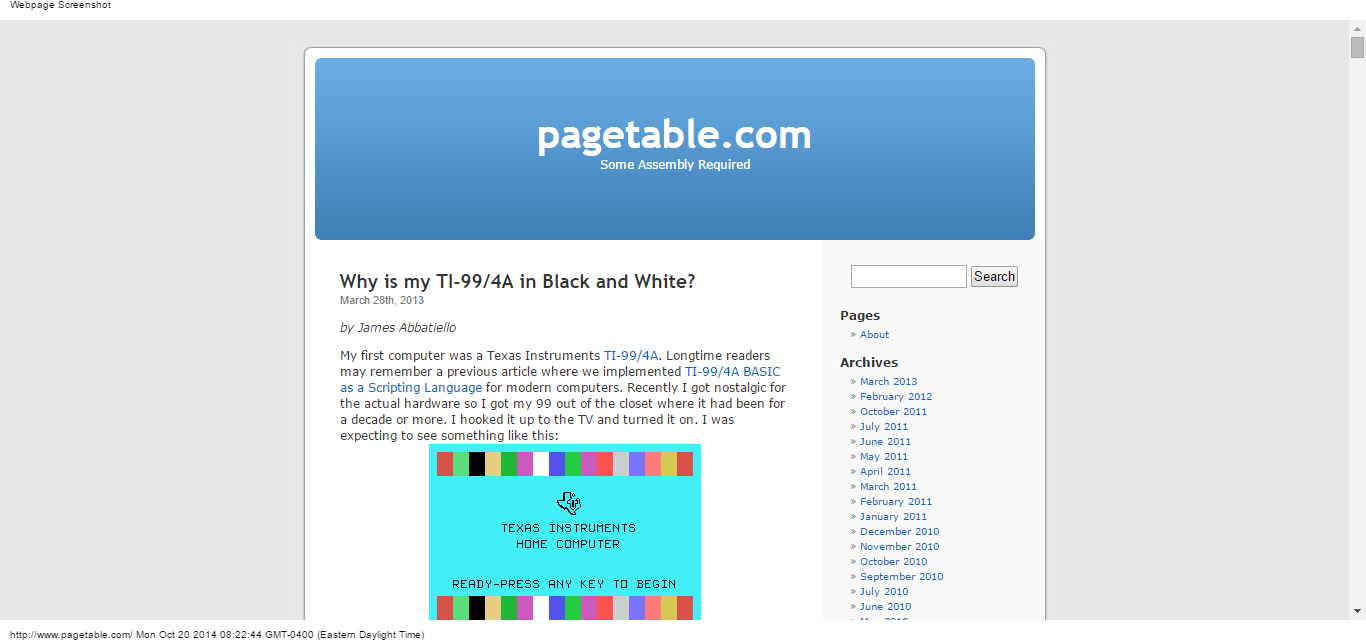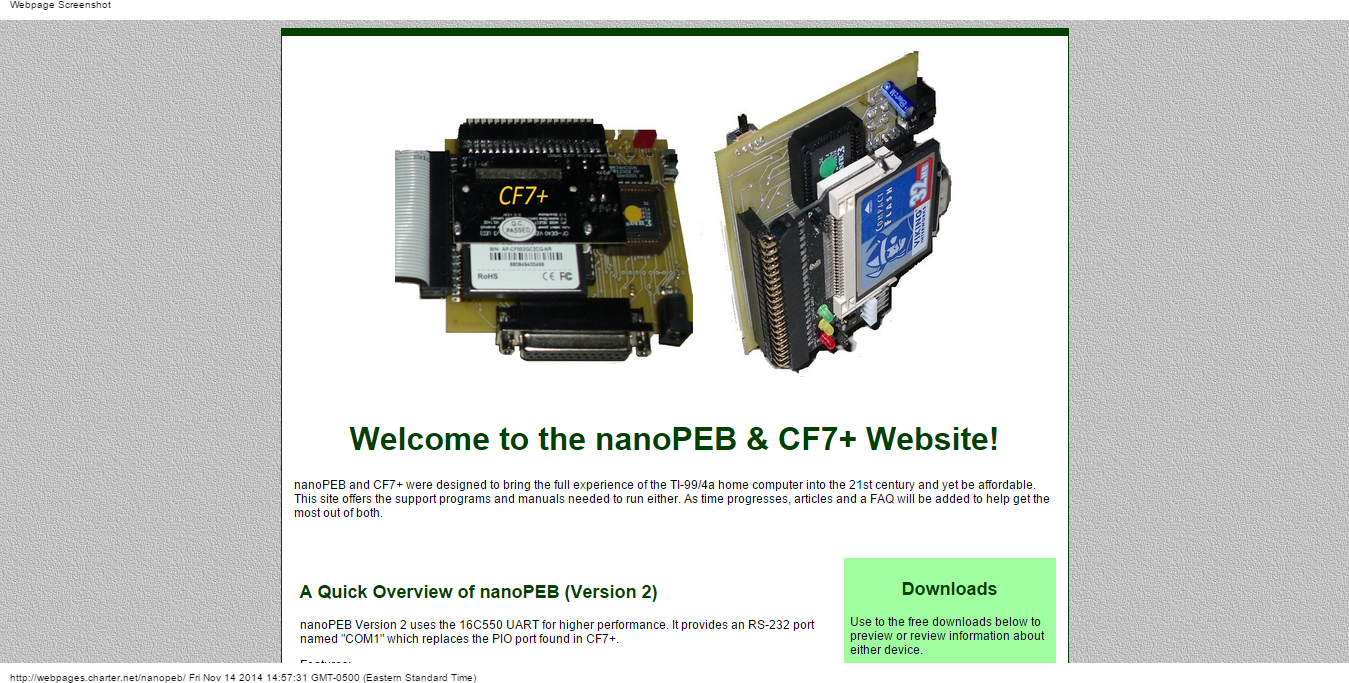 CF7+ and nanoPEB Webpage
nanoPEB and CF7+ were designed to bring the full experience of the TI-99/4a home computer into the 21st century and...
webpages.charter.net
|
Details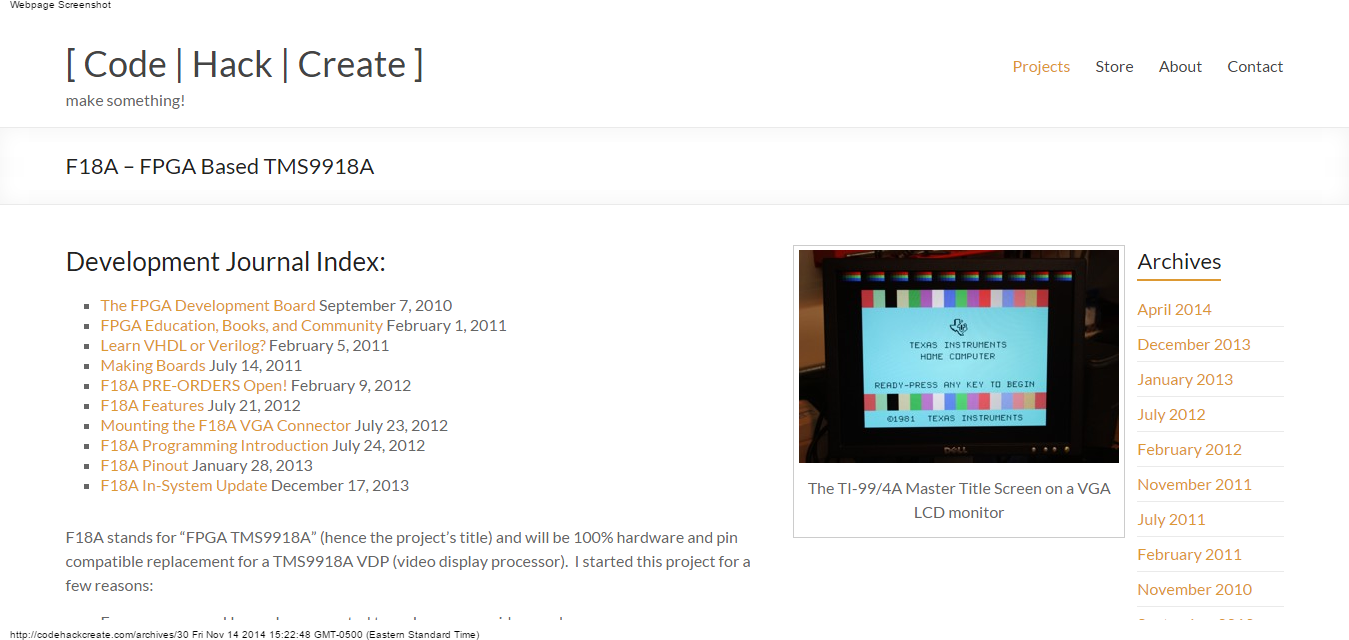 F18A Video Board
An FPGA replacement for the TI-99/4A TMS9918A VDP chip.
For more information:
Creating the F18A – An FPGA-based...
codehackcreate.com
|
Details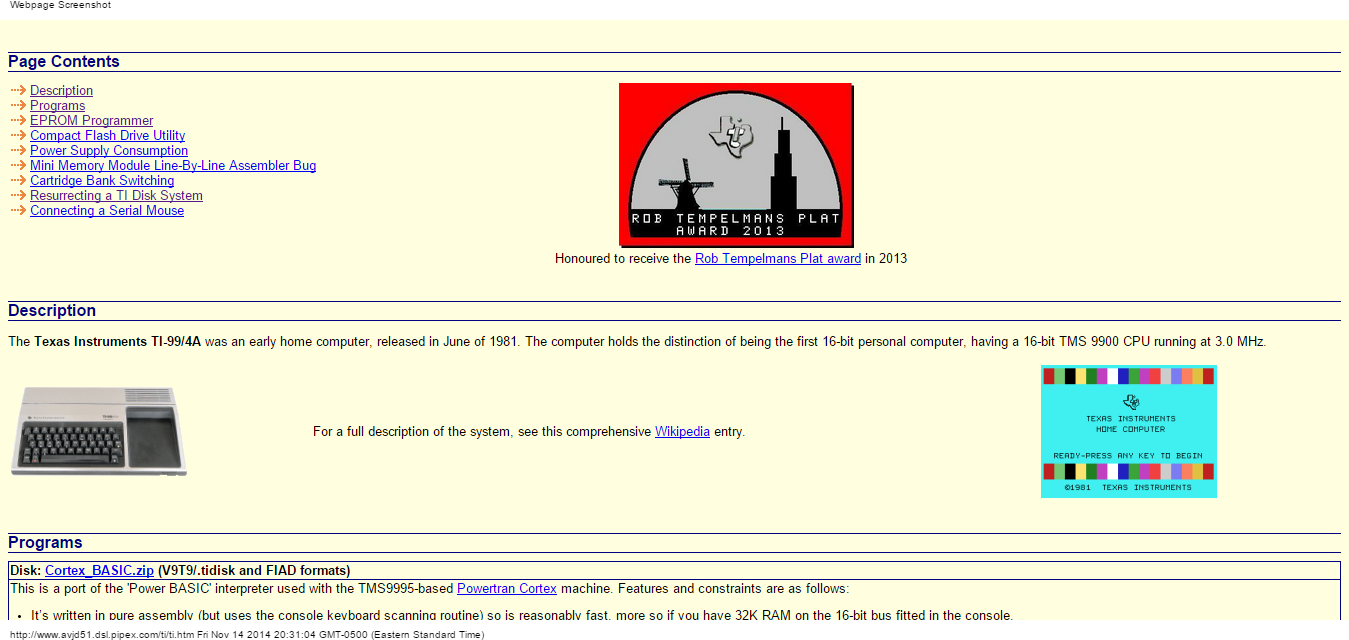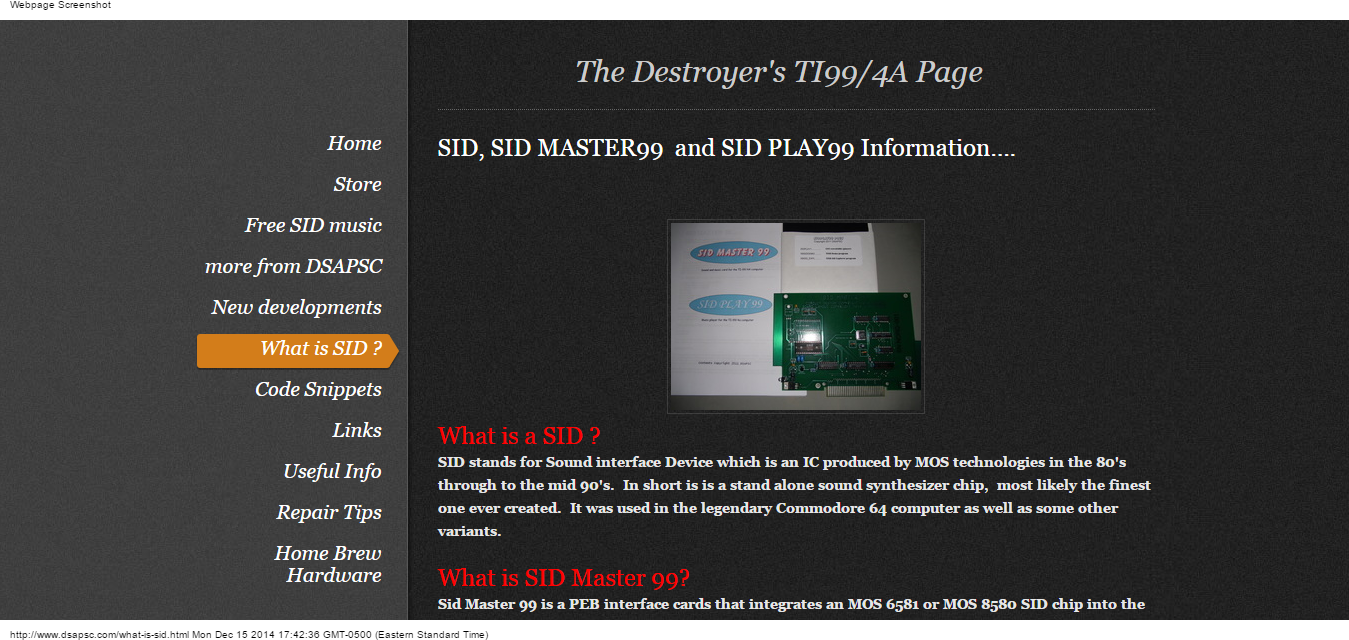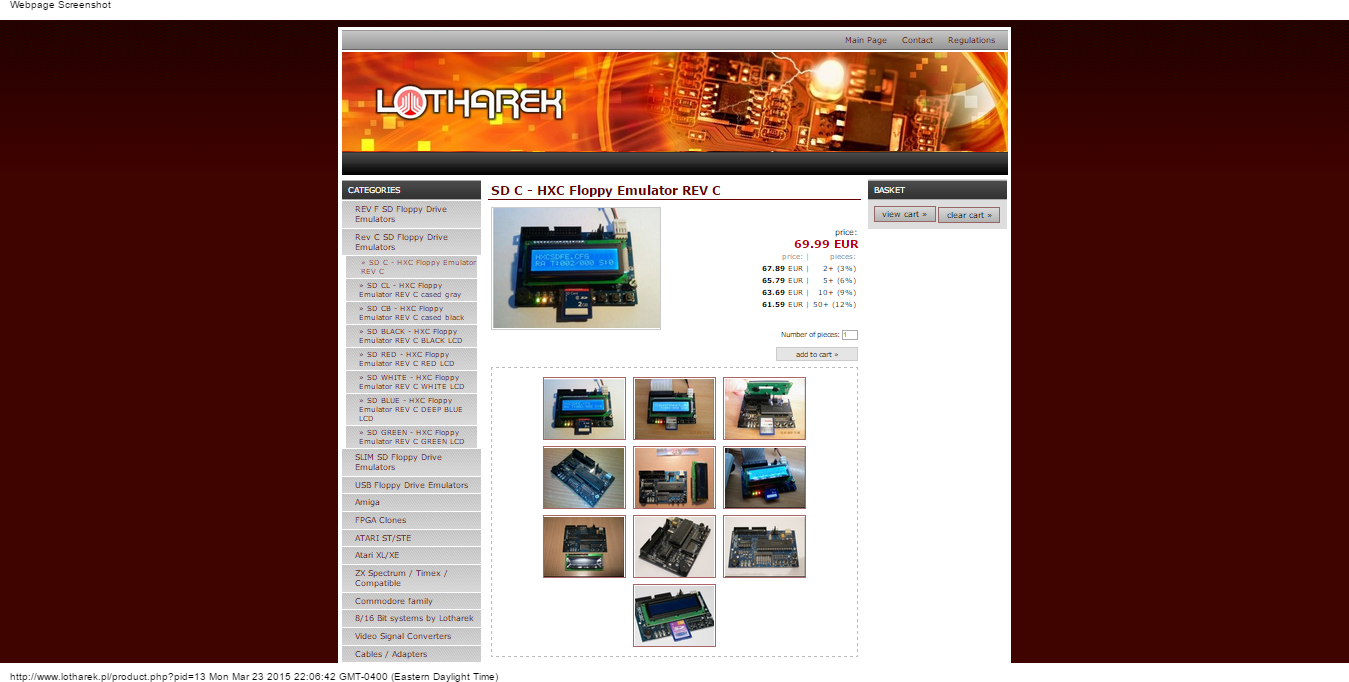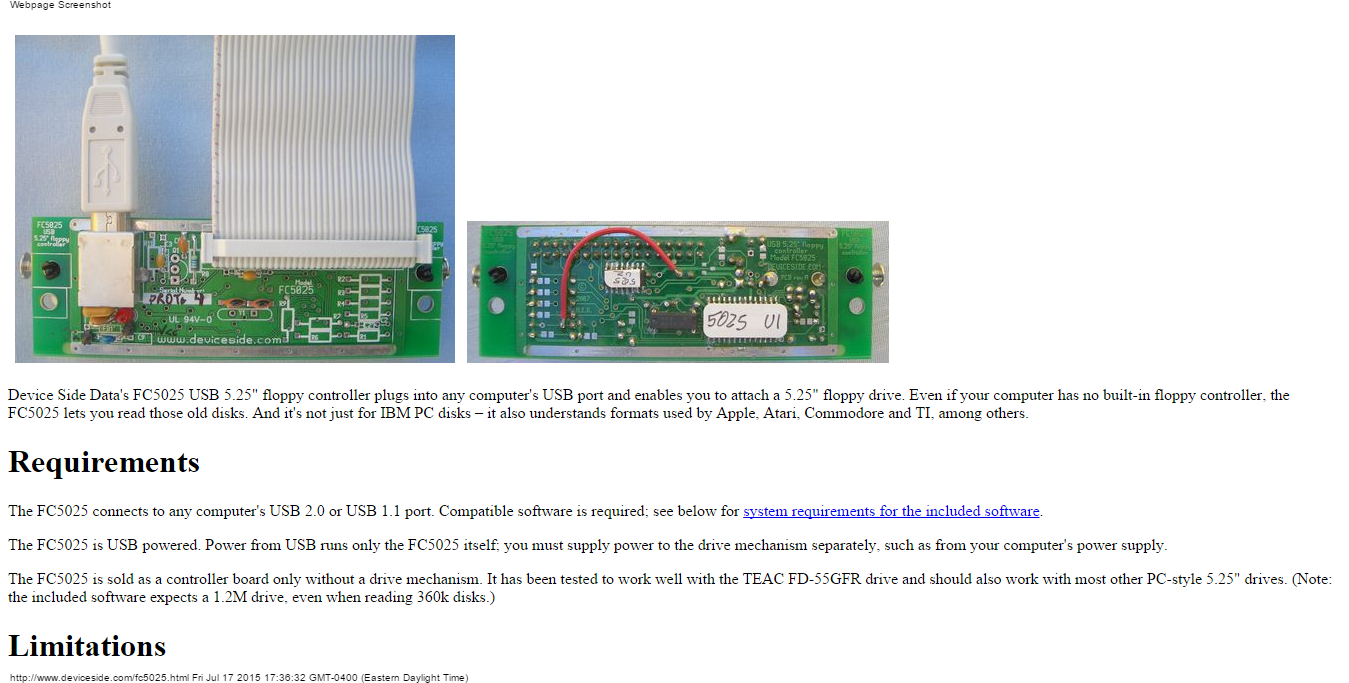 Device Side Data - FC5025
Makes the FC5025 - a USB 5.25" floppy controller that works with TI-99 floppy disks. In other words, you use this...
www.deviceside.com
|
Details

FlashROM 99
The TI 99/4A Flash ROM Cartridge, or FlashROM 99 for short, is a cartridge for the TI 99/4A home computer that allows...
github.com
|
Details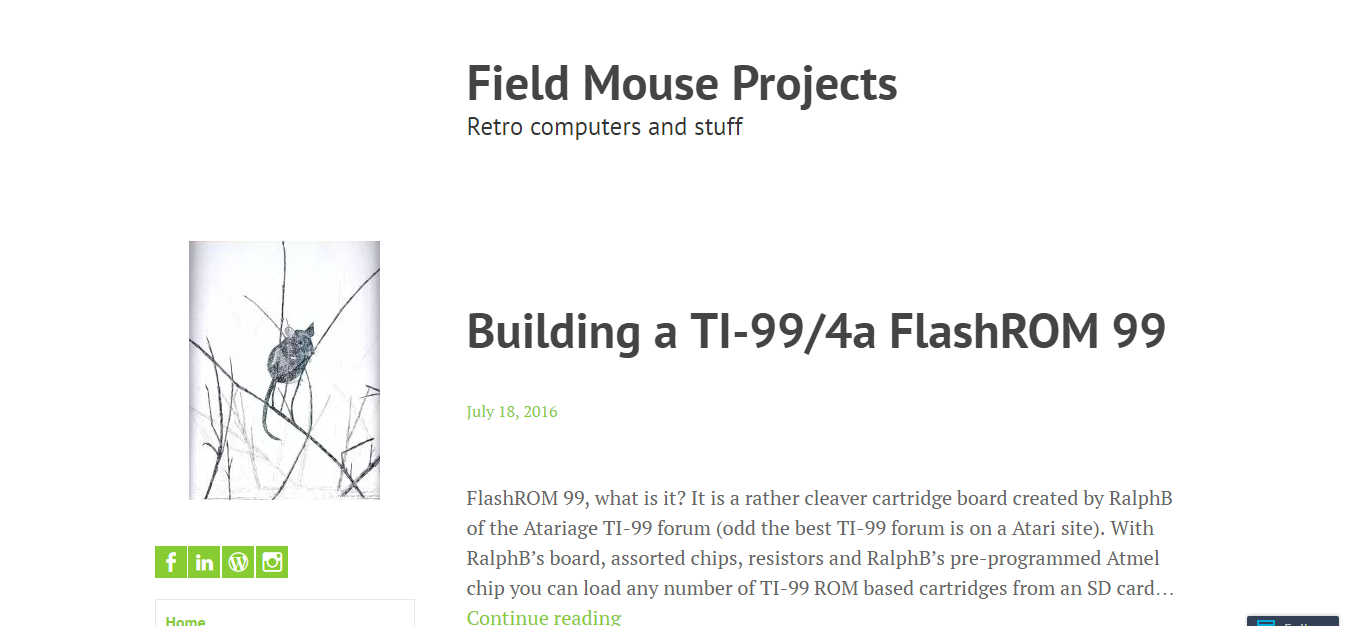 Field Mouse Projects
Retro computer hardware projects with a focus on the TI-99/4A. Projects include building a FlashROM 99 and making a...
fieldmouseprojects.wordpress.com
|
Details